Experience beautiful British Columbia while getting a world class education.
The International Public School Education Association (IPSEA) can guide the way!
British Columbia Welcomes International Students
British Columbia welcomes international students from all around the world into our classrooms. BC is a safe and welcoming place to study.  All schools offer academic subjects such as English, Mathematics, Social Studies, and Science needed to enter Post-Secondary institutions worldwide.  Students also have the opportunity to select elective courses based on their personal interests such as photography, dance, fine arts, music, sport, and computer technology.
Students are welcomed into our communities, will have the opportunity to study with Canadian students, and will live in quality homestays.  Whether you are looking to come to Canada for a summer or winter program, to attend for a cultural experience of a semester or an academic year, or wish to graduate with a BC Dogwood diploma and enter a Canadian University or College, you will find IPSEA member school districts have what you are looking for.
A great adventure awaits all who wish to seek an education in our BC schools so please take the time to explore the many quality choices in all areas of our province at IPSEA BC Canada school districts.
We welcome any inquiries that you may have about our IPSEA programs.
Our Programs
A World Class Canadian Education
With BC, Canada's reputation for top-quality schools, safe cities,  and stunning natural environment,  students here get more than just a world-class education; they get the experience of a lifetime.
You can go to school in Canada and experience BC in all its wonders as you obtain a world class Canadian education at one of its many excellent public schools.  Explore what each BC Canada region has to offer.
guard.me is a solutions-focused health and wellness insurance provider for international students, staff, and schools. Our dedicated team understands the exciting journey international students are on, and how an unexpected medical bill or mental health concern can stop it. We believe everyone should feel safe, supported, and cared for during their time abroad. What sets guard.me apart is that we genuinely care, that's why we've created multiple solutions to ensure you're taken care of in any situation. To us, you're not just another policy number, you're a human being who deserves a compassionate solution.  
"I'm from Mexico and getting to know Canadian culture was amazing. I made a lot of friends. For me, this was once-in-a-lifetime experience and I enjoyed it so much.    – Gabriela, Mexico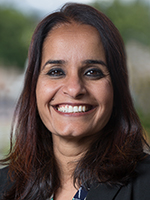 Message from the BC Minister of Education
B.C.'s educational system is among the most respected in the world. Now more than ever, parents and students from around the world are choosing B.C. as a top study destination.
B.C. is also home to a world-acclaimed transfer system, which means you can move easily from one qualification level to the next and from one post-secondary institution to another. This gives you the flexibility to choose the study path that best suits your educational goals.
Honourable Rachna Singh, Minister of Education
Visit the BC Ministry of Education website for more information about studying in BC Schools: 
Land Acknowledgment
We acknowledge that we work, learn, visit and explore on the Traditional, Ancestral, Unceded, and Shared lands of the Indigenous peoples of the lands known as British Columbia, who have been on this land since time immemorial, and who are still here.
For more details about attending school in Canada, visit the individual school district websites from the Where to Study? page.